We have the Java hosting solution to meet your needs
Whether you are a beginner or a seasoned pro, we offer the level of service that you require.
KGB Internet Solutions is a premiere web site hosting and application hosting provider. We specialize in hosting web sites and web applications for developers who wish to use tools that run under the Java Servlet framework. Our flexible services combine to provide a perfect fit for each customer. Building on a solid platform of system performance and stability, customer support, technical expertise and strong partner relationships, we offer the most sensible alternative for web site hosting. Sign up and learn why KGB Internet Solutions is the best choice for web developers!
If you can't decide between Ruby on Rails and Grails, try them both. We support Grails on Tomcat as well as Ruby on Rails.
Host your Spring Boot appliaction here!
Ask your current network provider if each and every account that they provide is on a high availability cluster.
All of our servers are clustered using High Availability Linux.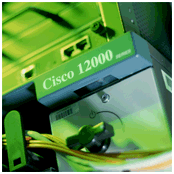 Our network runs Cisco and Juniper hardware!!!
What are others saying about KGB Internet Solutions:
---
-KGB Internet has everything you would want in a web host, all the current open technology, unbeatable support, lowest prices.
---
-I have been with KGB for a number of years and recommend it to anyone wanting a Java site.
---
-I have tried several hosts offering JSP. KGB Internet is the only one where the staff actually had a clue about what they were doing. I have placed several clients with their service and have always been happy with their ability to meet my at-times-unusual requirements.

---
These reviews and more available at:
servlets.com